Why Rent Shared Kitchen Space?
Buying or renting your own commercial kitchen is costly, takes time, and is risky for new, small businesses that are trying to succeed. Fortunately, with iKitchen, we give chefs, caterers, and food truck operators access to the space and resources they need to create a thriving business without the large upfront investment.
Advantages of working with iKitchens:
Save time and money

Have access to the space you need, when you need it

Get your business off the ground faster

Help With Licensing and Permitting

Food truck parking

Customized packages to meet your needs

Competitive Rates

Help With Licensing and Permitting

Dedicated Prep Space

On-site storage
The iKitchens Story
Established in 2010, iKitchens was created with the goal of helping our clients accelerate their culinary dreams. We're proud to offer shared kitchen space to caterers, chefs, bakers, and food trucks, making it a breeze to bring your culinary vision to life. If you've always dreamed of sharing your food with others but you've struggled to figure out how to make it happen, we're here to help.
We get it — bringing a food product to market can feel like an impossible challenge. Finding the right kitchen for your food truck or catering business can feel overwhelming and frustrating. Figuring out how to move forward can seem too demanding. Thankfully, our licensed commercial kitchens are the perfect solution!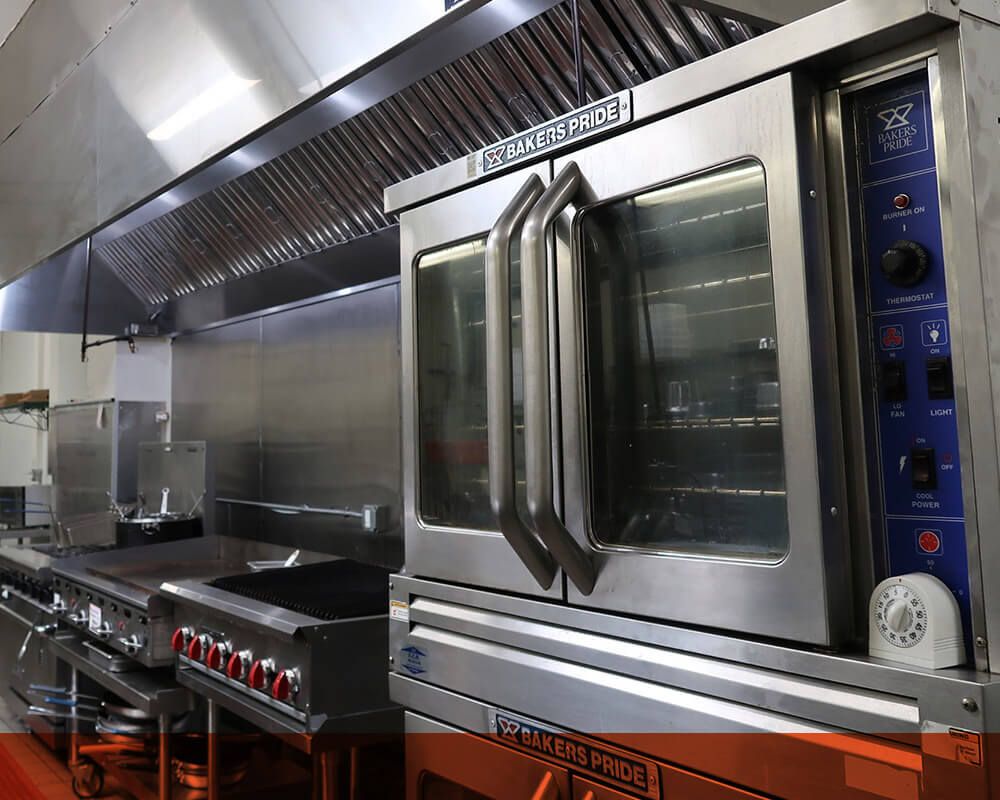 We're Here To Help You!
Whether you've cooked in a restaurant in the past or you dream of finally getting your food truck off the ground, we'd love to help. At the end of the day, our mission is to guide you along the way, ensuring that you have the help you need to succeed. For more information, feel free to take a look at some of the most Frequently Asked Questions we receive.
It is possible to be your own boss, and at iKitchens, we'd love nothing more than to help you work on your own schedule and achieve your goals. Show the world your culinary magic with help from iKitchens. Contact us today to learn more and to inquire about our shared kitchen space!
Learn More About Renting Shared Kitchen Space With iKitchens
iKitchens wants to be the solution you're looking for. If you're trying to figure out the fastest and easiest way to get your new food business started, or if you need a place that will allow you to grow your existing business without having to invest a lot of capital, then we encourage you to consider shared kitchen space from iKitchens. We have multiple locations in and around San Jose and would be happy to set up a tour. Let us know what you're looking for and let us put together a customized package just for you!
Get In Touch With Us Today